The spark is the key to success – BlackBelt idea competition at Corvinus University
At BlackBelt, novel, creative thinking and the capacity for innovation are essential values, which the company represents in the services provided to its partners and its in-house activities. This is the approach behind the idea competition that BlackBelt launched last year in cooperation with Budapest Corvinus University, thus boosting several new, original development projects.
"As a technological company, it was important for us to support new ideas and initiatives that we see feasible in our field of expertise. The capacity for innovation represents a great value on the market. Therefore, we gladly approached the university hoping that we could find ideas worthy of our support," said Zoltán Kővári, head of the Rapid Software Development team.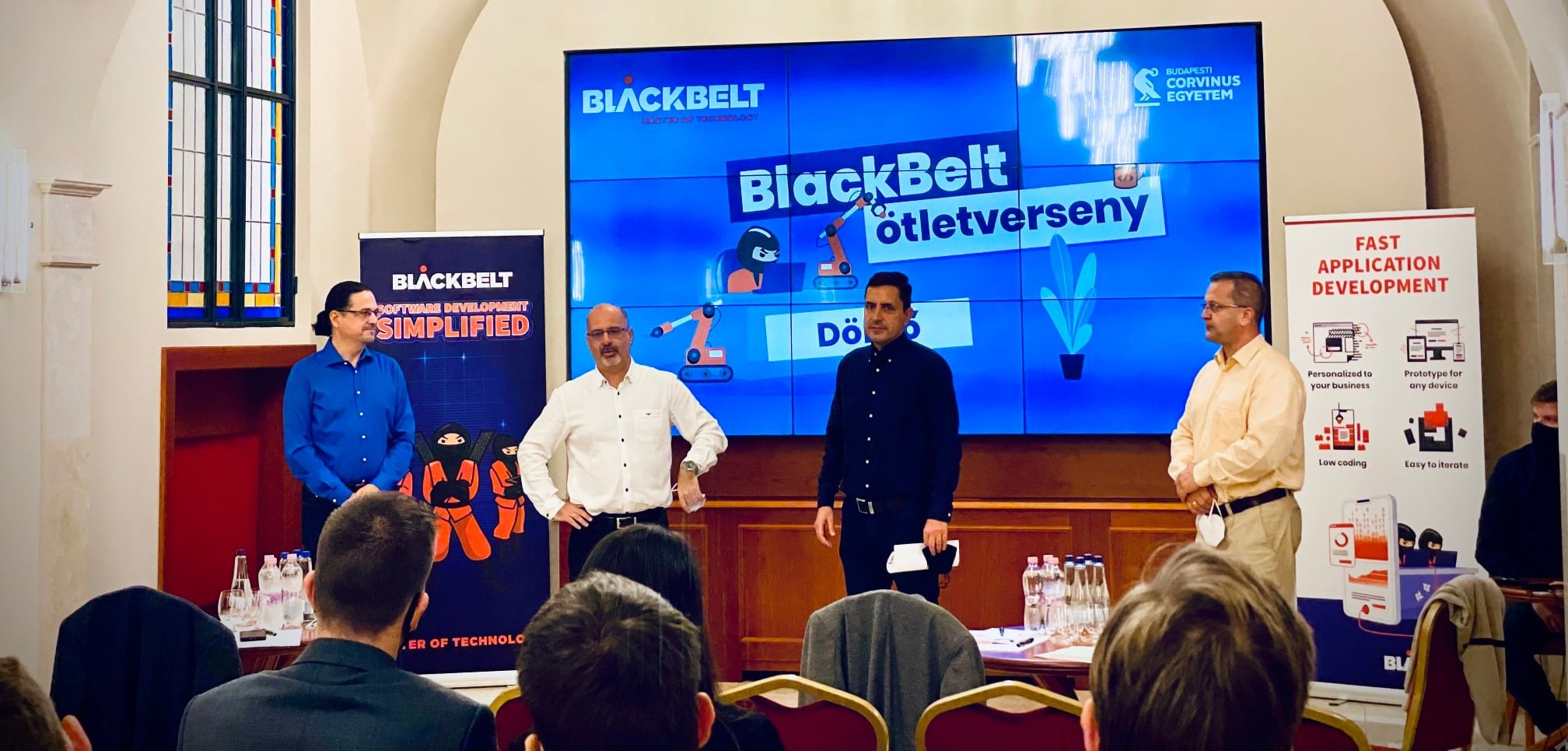 Corvinus University has become the higher education partner of BlackBelt, which was capable of organising and implementing the idea competition with suitable professionalism. Our company is now the university's bronze-level supporter. From the submissions received last year, the top ten ideas were entered in the second round of the competition, where entrants had to give an approximately 15-minute-long presentation on the concept. At the event hosted at the university's assembly hall, students presented their designs to a three-member jury – consisting of experts from BlackBelt and Corvinus University– and three ideas were awarded a cash prize.
"We didn't expect entrants to give financially substantiated presentations commonplace in the world of startups, but we were more interested in the essence of the idea and the implementation plans without any formality. Interestingly enough, most entrants approached the task from the business and not the IT angle. Therefore the ideas were more based on business instead of technological opportunities," said Zoltán Kővári, one of the jury members.
The criteria in evaluating the presented concepts and ideas were technical feasibility, business value and uniqueness – these were the considerations that led the jury to rank the ten presentations. The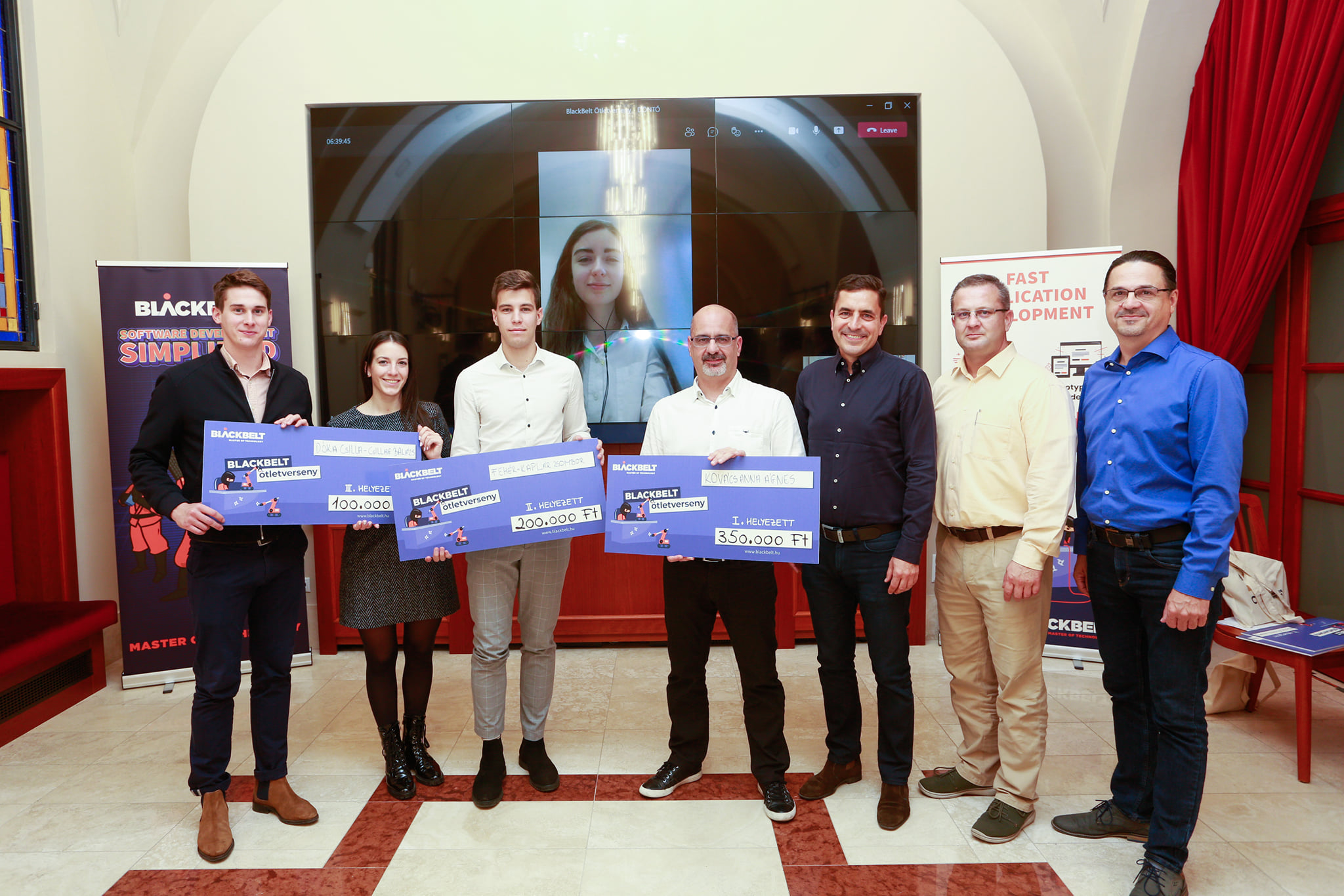 third place was shared by two entrants who independently presented very similar ideas; they will most likely be cooperating in the future on their concept to digitise restaurant orders. A first-year entrant took second place with a solution that could be utilised in the hotel industry. Finally, the grand prize was awarded to the design for a community and marketplace application focusing on sustainable fashion.
Apart from the three finalists, BlackBelt invited several other worthy entrants to its in-house meetup, where students can confer with the company's developers and experts. In case of a favourable outcome, they can even participate in implementing their idea.
2022-03-28
The spark is the key to success – BlackBelt idea competition at Corvinus University
2 min