The Challenge of IT Software Development Team Scale-ups: Time is of the essence
Many high-potential start-ups are looking for a Series A investment to scale up their organization. They intend to hire more developers and sales representatives, rent a bigger office and use top-notch technology.
Many high-potential start-ups are looking for a Series A investment to scale up their organization. They intend to hire more developers and sales representatives, rent a bigger office and use top-notch technology. Without this fund, their expansion could take years or may never come to fruition. Therefore, it is so crucial for them to create a winning product or service with a viable business model and a growth potential.
Staffing and scale-ups investment challenges
All investments come with certain costs. Even if a million-dollar-investment sounds like a dream come true, the owners and employees must have their heart in the project to fulfill the expected milestones. Investors expect results and rational spending from the company, so there is no room for budgeting errors.
At this stage, startups are heavily understaffed, and there is too much pressure on the HR team to increase the number of professional employees fast, as scale-ups must reach staffing and delivery milestones as soon as they receive an investment.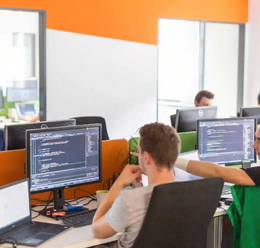 How to choose the right employees
How to choose the right employees when the clock is ticking, and an overburdened HR team needs to create processes, write job advertisements, screen CVs, interview candidates, and communicate with the relevant team members?
The answer is, they do not have to…
A much easier solution is outsourcing development to an experienced team with the right skills, who already have field experience, know how to work on time-sensitive projects, and have a history of delivering results.
The recruiting solutions
Fortunately, the HR team does not have to work its heart out, as team augmentation and dedicated teams can come to the rescue of startups needing an SOS workforce.
Let us take a closer look at these solutions.
Team augmentation
Team augmentation is temporarily hiring one or more talented software developers with the specific skill set your project lacks. Nowadays, sourcing, hiring, onboarding a new IT team member is a hassle, and takes a lot of time and effort. Fortunately, with team augmentation, companies can find the right professionals for their projects without stressing about lack of experience and knowledge.
Start-ups can employ a developer or a complete IT team, depending on the size of their project and the amount of know-how required. That is a fast and cost-effective solution to hiring and onboarding, not to mention that most independent software developer teams, like BlackBelt, have a dedicated client partner who helps with communication, organizes regular performance reviews, and manages feedback.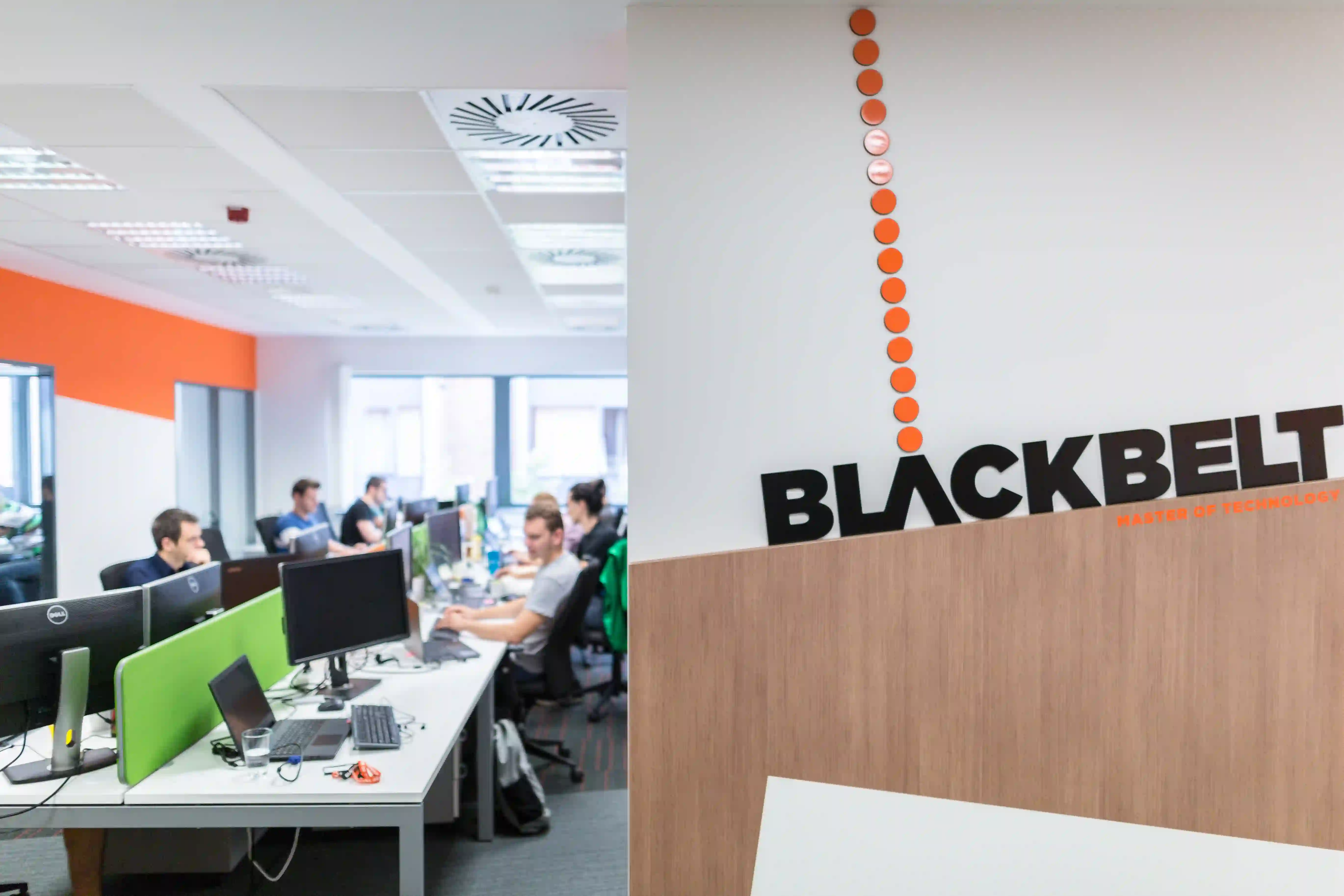 Dedicated software development teams
When the IT department is still not yet fully functional within your start-up, but you need to put results on the table within a limited time frame, a dedicated software development team will be your best shot.
A remote dedicated team is like a remote development center covering any software development project. An independent software development organization has experience in compiling teams according to the demand of any project. These companies, like BlackBelt, are working with black-belted professionals, who are the experts in their field, and know how to use the most modern IT solutions.
The pricing of dedicated teams is transparent, and can be easily scaled up and down whenever the workload changes. Easy-to-use project management tools and practical communication processes ensure 100% transparency throughout the project.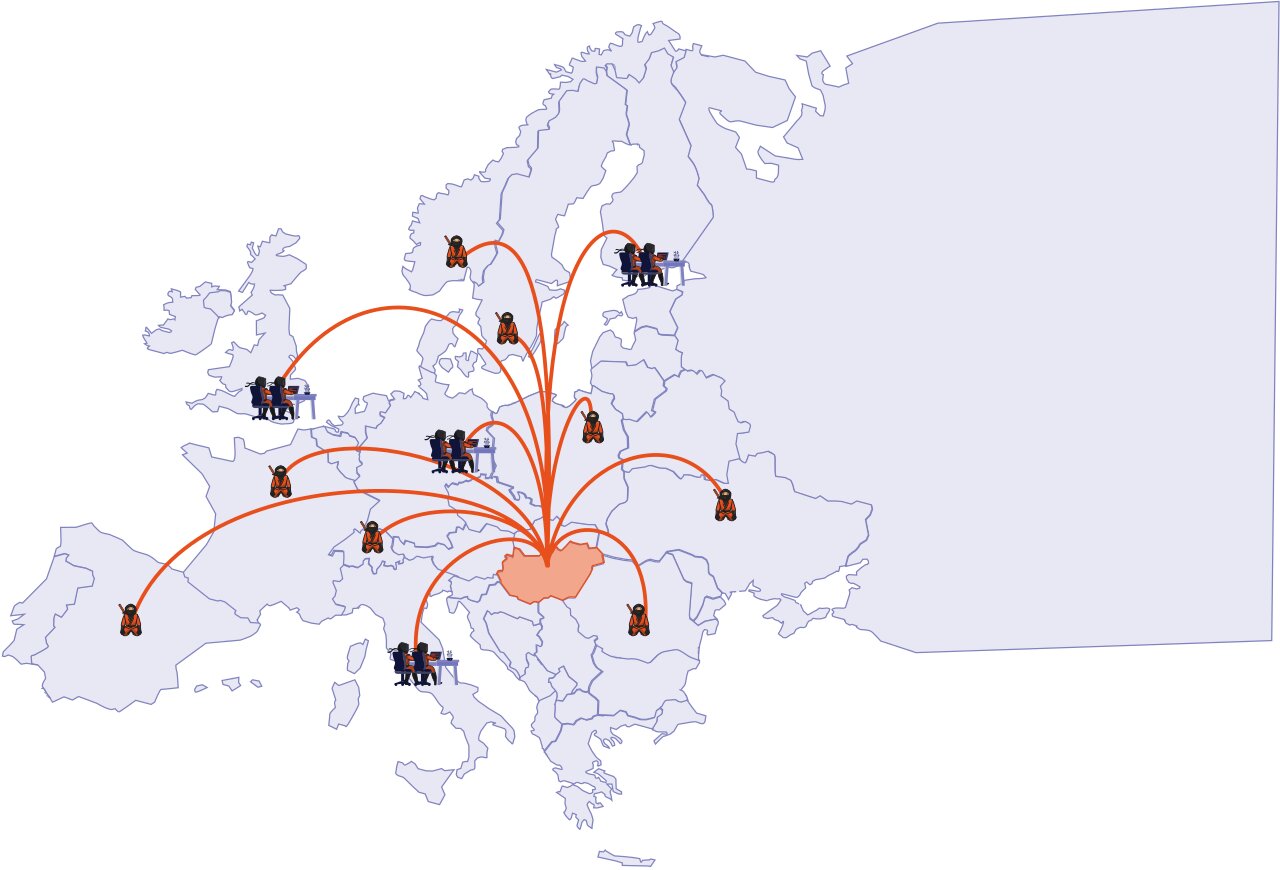 How to choose the right IT outsourcing partner?
After doubling down on outside help, whether it is IT staff augmentation or a dedicated team, start-ups need to find the right partner that best meets their needs and can deliver results quickly.
The most important capabilities to look for
Understanding the problem
Even though there are many independent software developer teams, it is quintessential that your new partner understands your hardships, requirements, and specific obstacles. While there are challenges that all start-ups share, we can't assume that all growing companies face the same difficulties.
When choosing your new partner, make sure you feel like you're receiving unique treatment, and they are attentive to you, and opt for a partner who designs an action plan specific to your company.


Translating requirements into tasks
After understanding the requirements, it is crucial that your partner can turn these into specific tasks and dedicated professionals with the right skills. One of the most important elements of collaboration is planning, as it will determine the success or failure of the project, so make sure your new partner knows what they are doing.


Provide what the company is lacking
There are many independent software development organizations, which specialize in certain technological solutions or methodologies. Instead of adjusting your project according to the capabilities of your new partner, choose a partner who can provide what your company lacks, without having to change the original plan based on their terms. You may lack expertise, technological know-how, individual workforce or well-established teams and work processes. It is critical that your new outsourcing partner responds to all of your needs.
About BlackBelt
BlackBelt is a Budapest-based software development organization, with offices in Vienna, Berlin, Zürich, and Austin, Texas. We specialize in low-code technologies that help our partners scale their systems in a more predictable way so they can quickly adapt to changing market demands. We deliver dedicated teams and team augmentation solutions to our partners who need extra professional hands in their projects.
2022-10-27
The Challenge of IT Software Development Team Scale-ups: Time is of the essence
6 min
Services and products we used