Get started with JUDO low-code development toolbox
JUDO Toolbox Community Edition has reached the download and trial phase
On the 27th of October we held a meetup at the beautiful venue of Hotel Regnum, a one-minute walk from the BlackBelt office, where we announced that JUDO Toolbox Community Edition has reached the download and trial phase. The event took place in a pleasant atmosphere, accompanied by delicious food and drinks, with even more participants than expected. In addition to celebrating the go-live of JUDO, during the meetup we shared news, opinions, and thoughts considering the upcoming changes in the world of software development.
JUDO is our low-code development toolbox optimized for creating and operating enterprise automation applications. It aims to model enterprise applications, with the goal to improve the organization's productivity and efficiency by providing business logic support functionality.
JUDO is designed for software developers who want to speed up their work and focus on business needs instead of typing architectural glue codes and copying design patterns. JUDO provides an implementation-independent text-based modeling language called JSL (JUDO Specification Language). The overall goal of JSL is to foster unambiguous and readable descriptions of different business domains and their incorporated business logic. Because of the accuracy of JSL, models can be run, tested, and integrated into coding projects. JUDO works with any Java backend platform but specifically supports Spring, Spring Boot, and OSGi.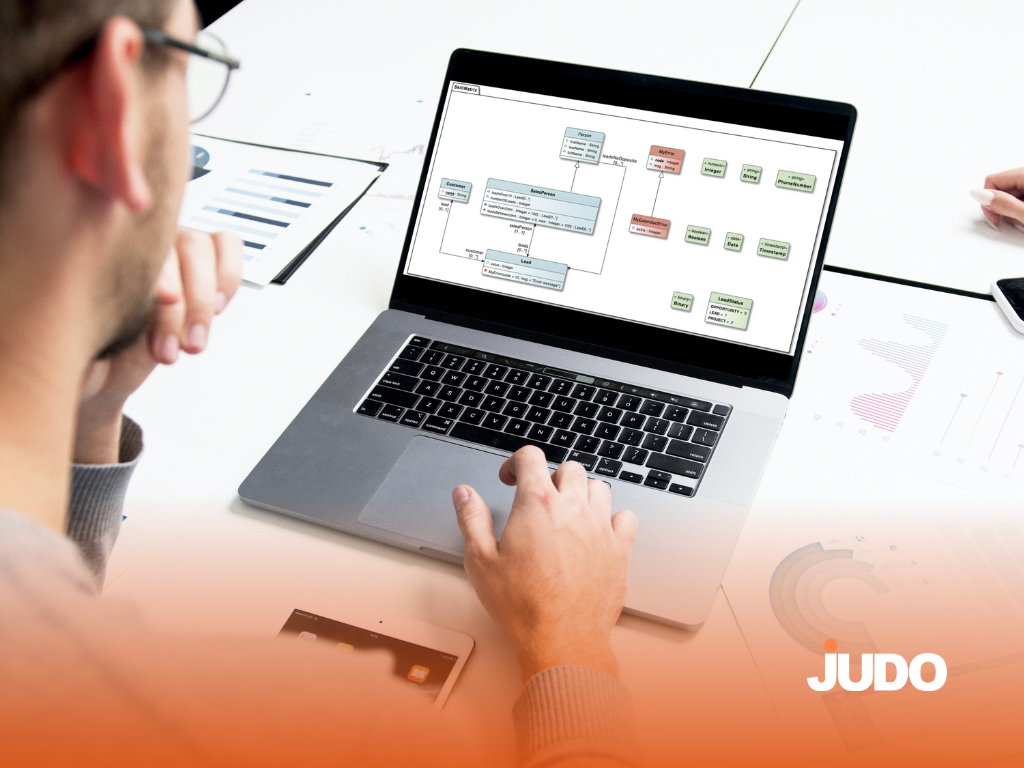 Gábor Privitzky was on hand to open the event. After a short intro he talked about the history of JUDO, the challenges of low-code and most importantly about the benefits of JUDO. He also shared future ideas. We would like to build an active community, opening source codes. In the future, we will regularly incorporate and publish tools that have worked for us.
The keynote speaker was Róbert Csákány. Following the part of his speech on how we can gain an advantage in the competition by rapid prototyping, shorter turnaround time and fewer man-hours invested, he also spoke about the evolution of JUDO. With entities we can work at a higher level of abstraction and can create and maintain applications with less code than in traditional applications. He also raised the question of what is the next, new level, and shared his thoughts on transition between informal and formal levels. He also mentioned integrating transfer, service and frontend models, action script and productivity tools to our DSL language.
As the third speaker of the event Norbert Herczeg explained some details of the technological background and showed the audience how easy it is to create or understand the data model of an application. JUDO is a new generation text-based modeling environment that covers the entire architecture of applications, from the data model to user interactions. There is no need to learn new, complicated database languages. JUDO's basic functionality is straightforward for anyone who has encountered object-oriented concepts. It provides simple data definition with comprehensive, type-safe query functions.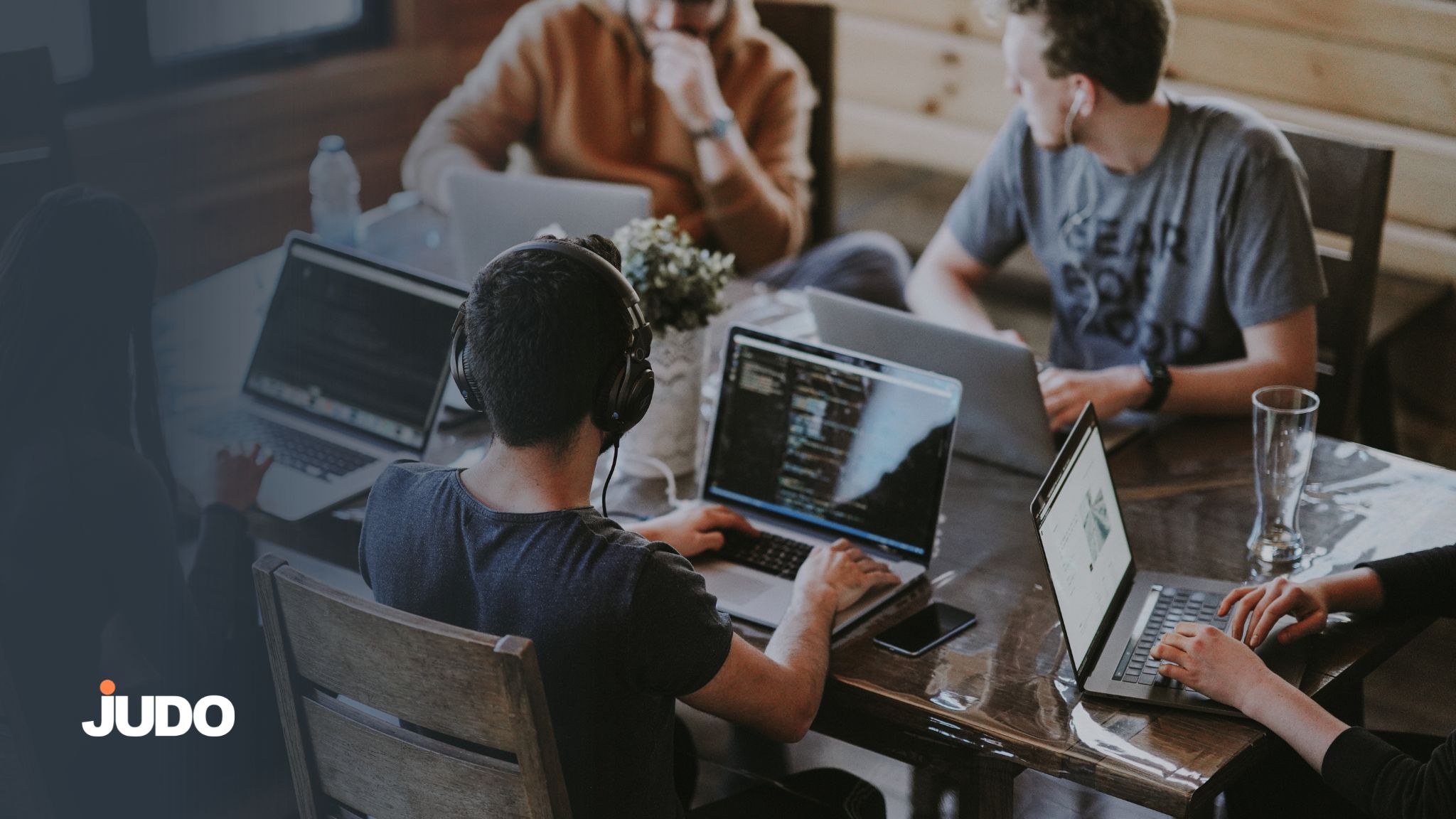 Each speech was followed by brainstorming and information exchange, the audience could ask their questions. We discussed related barriers and solutions. The topic was primarily the coordination of business and technological tasks, and possible involvement of new roles was also discussed.
Give JUDO a try! You can design and run cloud applications in a blink of an eye, with less code than ever before. JUDO is our vision of how to develop software efficiently, because we firmly believe there is a faster and better way to develop software than we do today. Be part of our community, get started with JUDO for free!
2022-11-14
Get started with JUDO low-code development toolbox
5 min
Services and products we used
Low-code software development