BlackBelt Holding Zrt. is one of the Best Developers in Hungary According to Clutch
The software industry has been one of the backbones of companies and businesses in today's digital landscape. Regardless of the industry, software solutions and services are pretty sought after in the market. Companies that want to take their business to the next level partner with development companies like BlackBelt Holding Zrt. Established in 2013, our team has been one of the premier choices in Hungary for high-quality consulting and software development.
Today, we are looking to introduce our latest and greatest achievement! Our team is very ecstatic to share that we've been recently named as one of the best developers in Hungary by none other than Clutch. This award means a lot to us and it speaks volumes about the quality of our services and our team.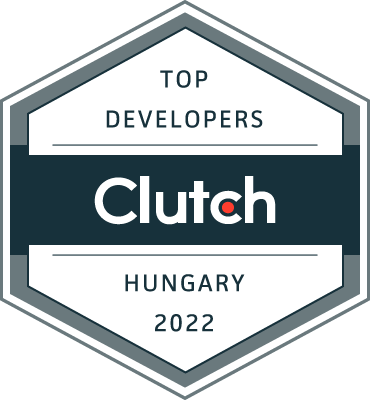 For those that don't know, Clutch is an established platform in the heart of Washington, DC, committed to helping small, mid-market, and enterprise businesses identify and connect with the service providers they need to achieve their goals.
To take the a prime spot on this list is really a huge milestone for us! Here to receive this award is our CEO, András Czifra:
"We are really impressed to have been selected as a Clutch leader. Being listed and now recognized by Clutch has helped us introduce our brand and services to new prospects and partners worldwide. With that being said, we are thankful to everyone that made this award a reality. To Clutch and their team, to our clients, and to our team, thank you so much!"
Get in touch now and let's make something new together!
2022-06-15
BlackBelt Holding Zrt. is one of the Best Developers in Hungary According to Clutch
1 min